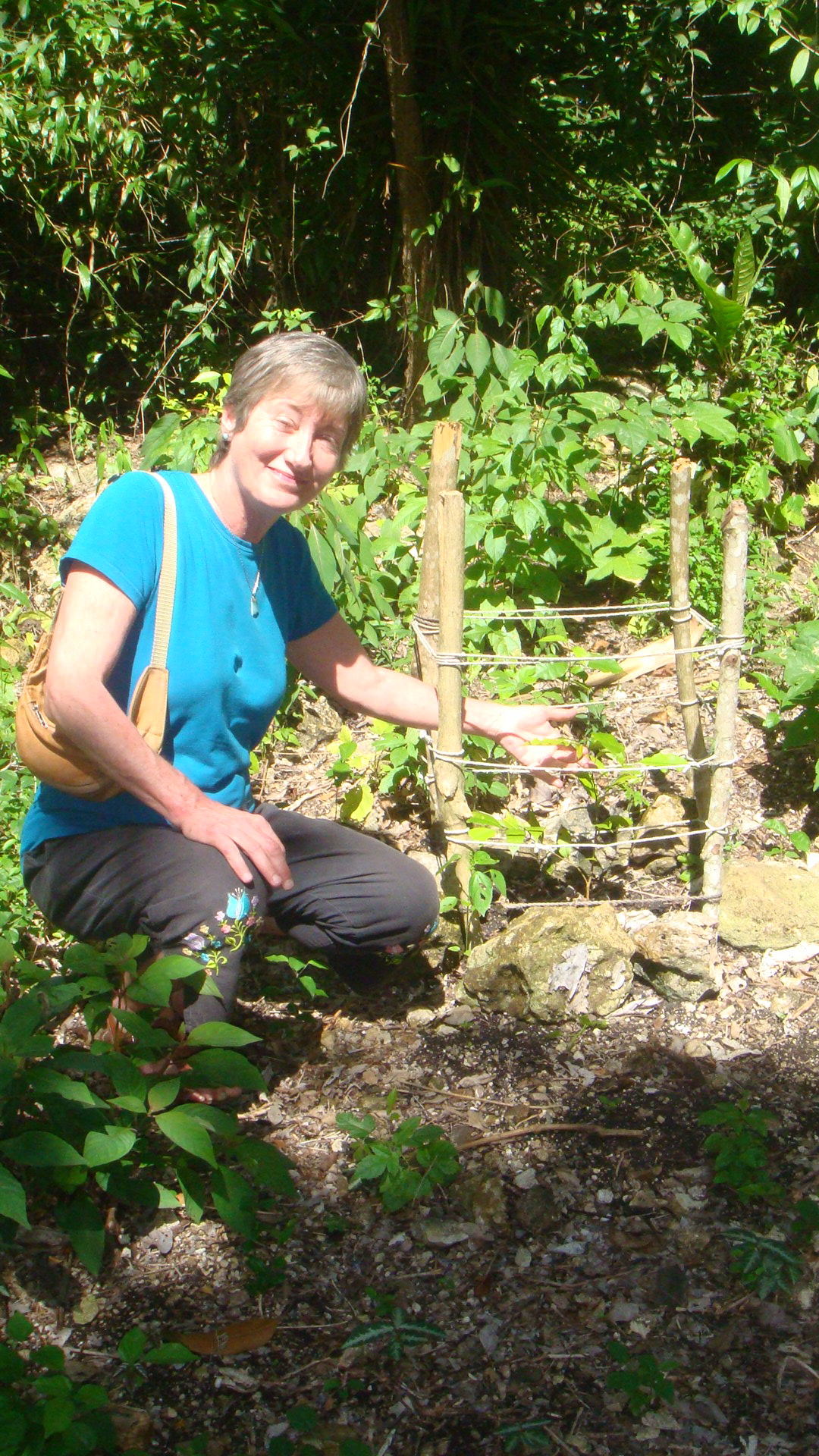 Mary Rose (M. R.) Dwyer has recently arrived for an indeterminate stay here in El Remate to work with our Women's Groups, and one of our first hikes was to go and visit the 2 Tree Babies for which M. R. had facilitated adoptions.  Above she is with Tootsie, a Ramon Tree Baby.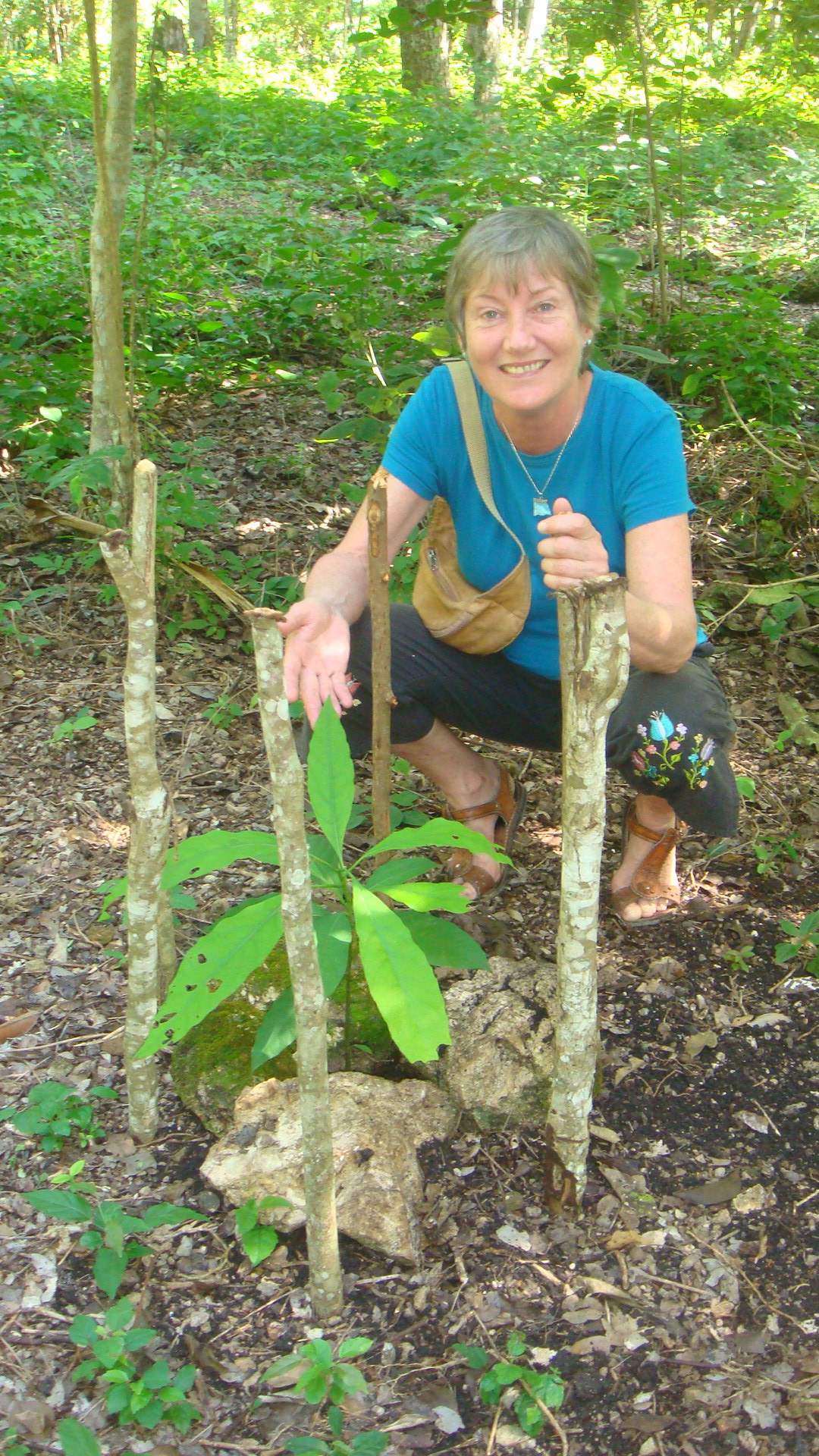 Here she is greeting an Avocado Tree Baby that was recently gifted and is awaiting her new name.
These Tree Babies will be nurtured and loved as they grow to maturity, at which time they will provide fruit or nuts for the community, as well as shade for our parched soil, a home for a complete ecosystem of animals and other plants, and oxygen for the sustenance of life in general.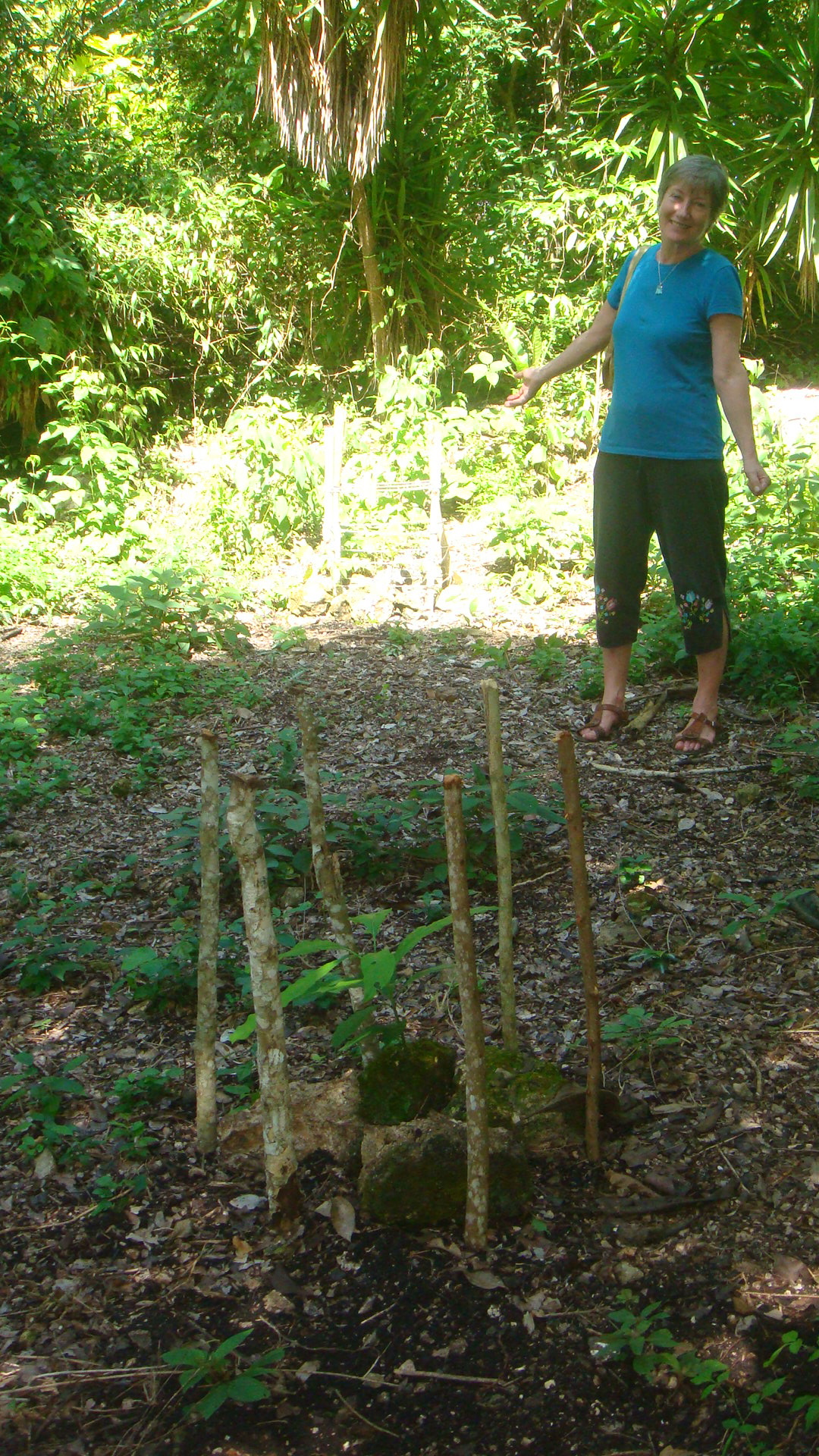 We have just added some Mango Tree Babies to our Tree Nursery. Support reforestation and community development … become the parent of a Tree-Baby and watch it develop to become a viable food source for our jungle community.
1 Comment
RSS feed for comments on this post.
---