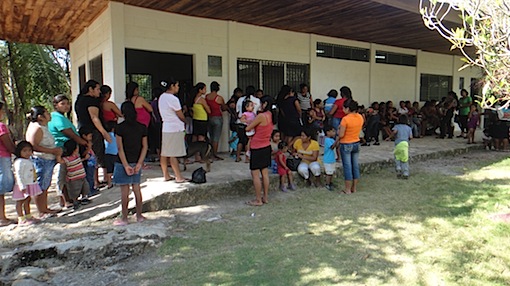 Mothers and babies were lined up in front of the Ix-canaan Clinic well before the 9 a.m. starting time for the Well-Baby Clinic, another of the projects of the students of North Carolina State.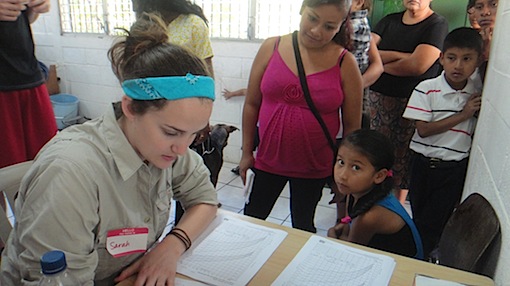 The student volunteers split up into groups to handle various parts of the examinations. One of the volunteers filled out the child's name, age and other pertinent information on growth charts like this one below.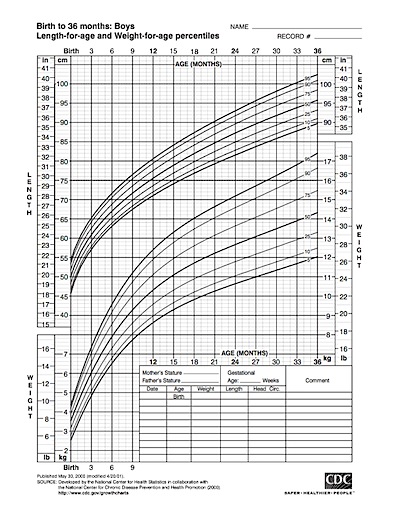 (There were separate charts for boys and for girls.)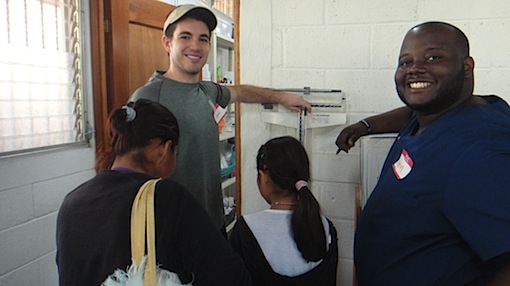 And other volunteers checked each childs height, weight and head circumference, and that information was entered on their personal chart to determine if they were within normal limits for growth.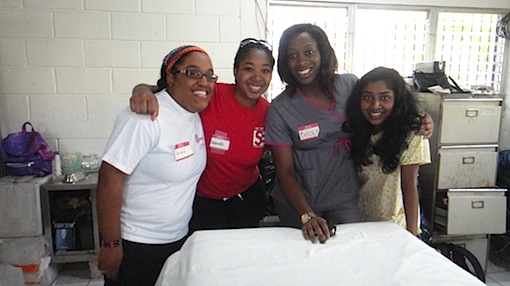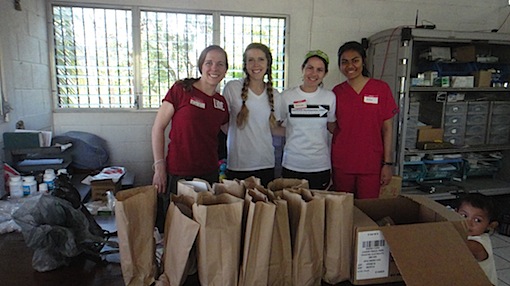 —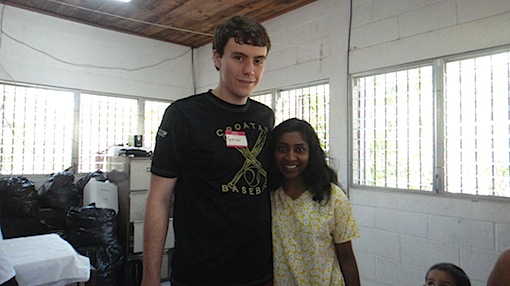 —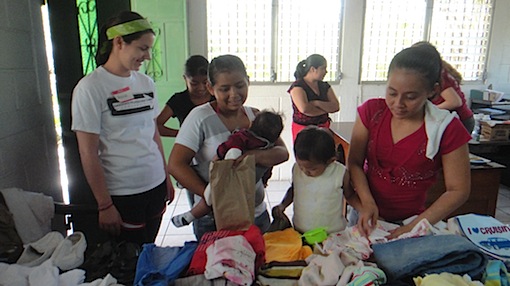 On the way out, the families were able to choose something from a huge pile of clothing for children and adults …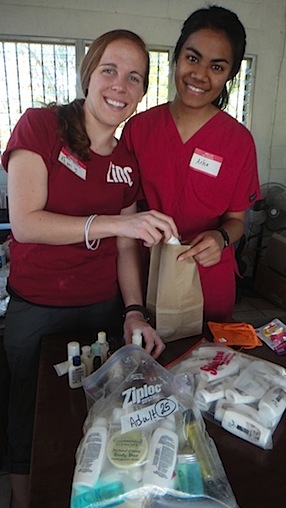 And each child received a gift bag appropriate for their sex and age with baby or child products, soaps, toothbrushes, games or toys.
The children's records have been filed and will available to update during the next Well-Baby Clinic to stay aware of which children and mothers need more specific attention.
No Comments
RSS feed for comments on this post.
---