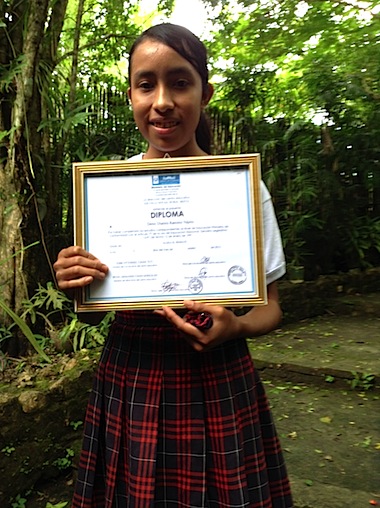 Yanira Ramirez is our youngest Scholarship Student. She has just graduated from Grade 6 (Elementary School) and will continue with the Ix-canaan Scholarship Program for her grade 7 studies which she will have to take in the neighbouring village of Ixlu.
Education for women is one of the areas through which you can make an impact on the well-being of an entire family. You can choose to either support all the education for one woman, or donate to the Ix-canaan General Scholarship Fund. All donators receive monthly statements and Income Tax Receipts.
No Comments
RSS feed for comments on this post.
---