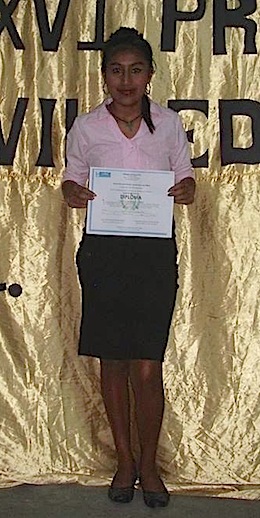 This year we have had more graduating Ix-canaan Scholarship students than ever before! Last night, Darling Patricia Mejia graduated with honours from Grade 9 in the NUFED School here in the village. Next year, she plans to continue as an Ix-canaan Scholar and will go on to Grade 10 in INED Academy in the next village.
Congratulations, Darling!!
1 Comment
RSS feed for comments on this post.
---