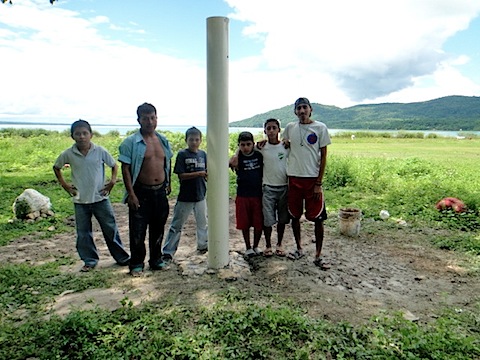 The first step in preparing the site for the art sculpture was to cement a 12 foot length of pvc pipe in a 4 foot deep hole to form a base for the trunk of the tree.
We hired Edgar Adelio (second from the left), who worked with Alex Morales (far right) and 4 members of the Ix-canaan Soccer Team, who volunteered to help with phase 1 of the project.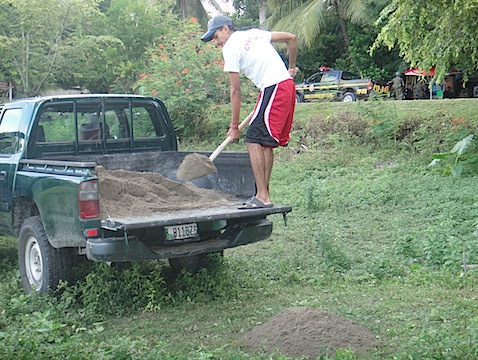 We first brought in two bags of cement and a half metre of sand …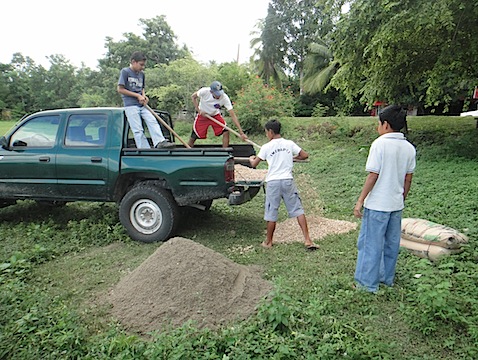 then a half metre of gravel …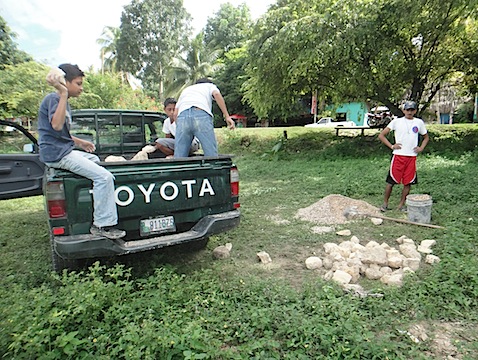 We went to the local gravel pit and found enough rocks to add fill to the hole.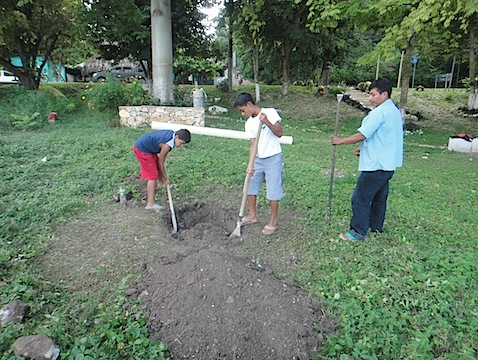 The boys took turns digging …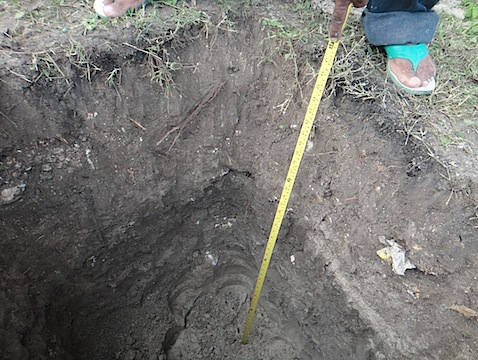 And Edgar checks it for depth … it needed to be 4 feet deep.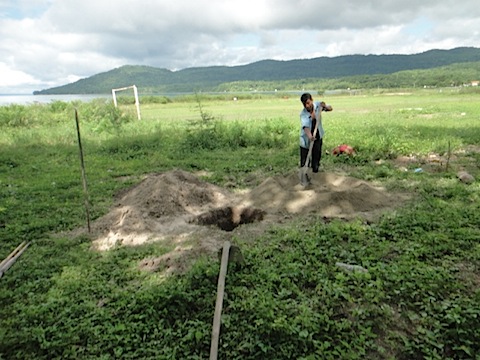 When the hole is ready, Edgar mixes up the sand, gravel and cement …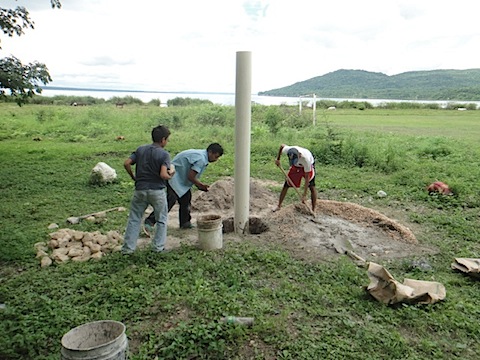 They balance the post in the hole, add water to the cement mixture, and begin the process of filling the hole.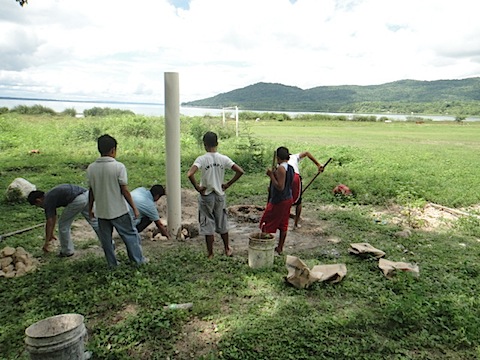 Cement and rocks are layered in the hole …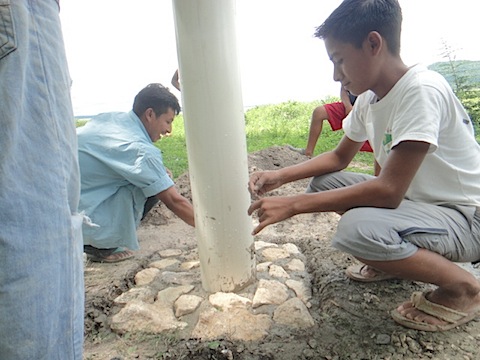 On top of the final layer of cement, they placed flat rocks to even out the surface.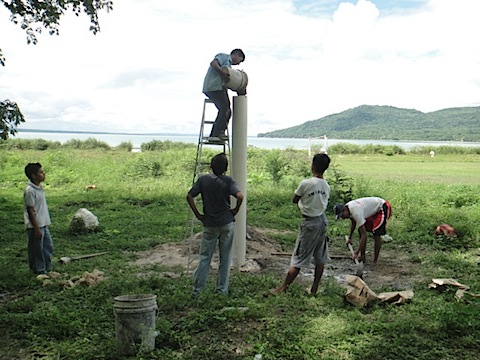 Then they poured the last of the cement mixture down into the pipe.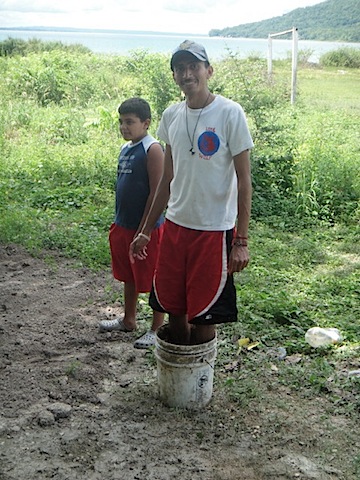 Alex washes the cement off of his feet …
And the boys pose for a final picture!
No Comments
RSS feed for comments on this post.
---