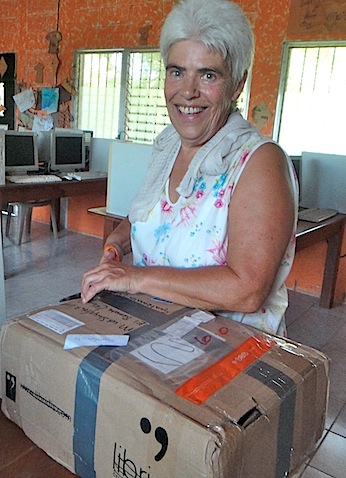 A big THANK YOU to Margo for the 4 boxes of supplies that she brought back on her recent return from her yearly trip to Holland.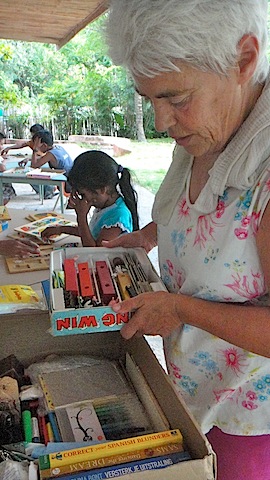 This is a clock puzzle to help the children learn to tell time.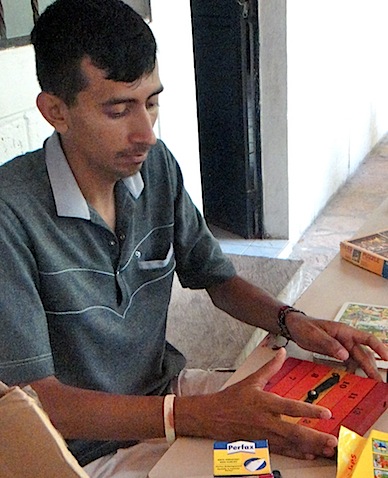 Alex helped with assembly and organization of various puzzles and games as Margo unpacked the items.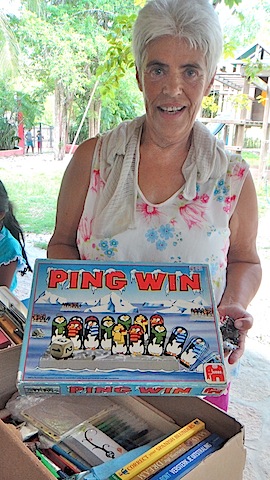 Margo has put together a good collection of games that she has taught to the kids.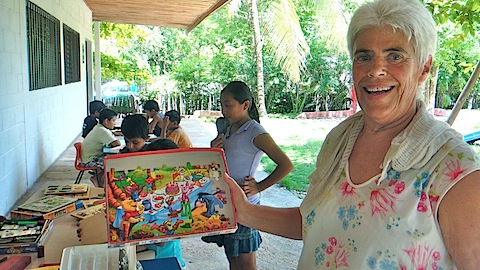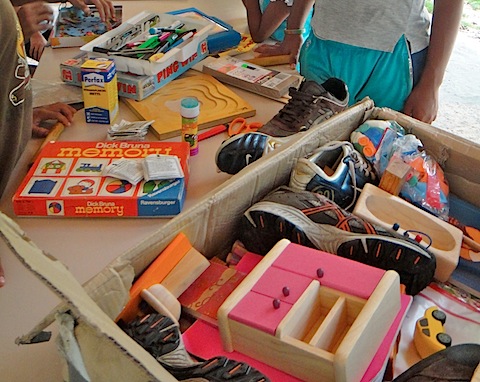 Soccer shoes, play furniture, games, puzzles at all levels of difficulty, and small cars are all great teaching tools that Margo has added to the shelves of the Ix-canaan Library.
No Comments
RSS feed for comments on this post.
---