| | |
| --- | --- |
| Another Day in the Jungle | |
---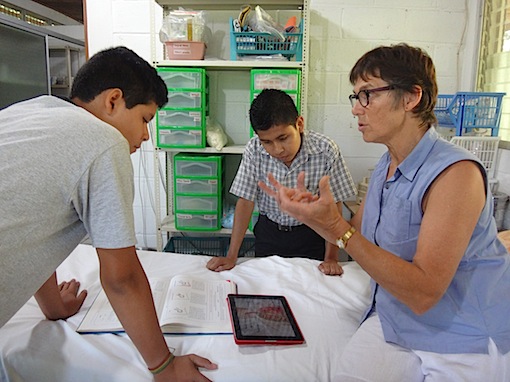 Patricia teaches a medical technique to translator Jose (left) and clinic worker Marvin.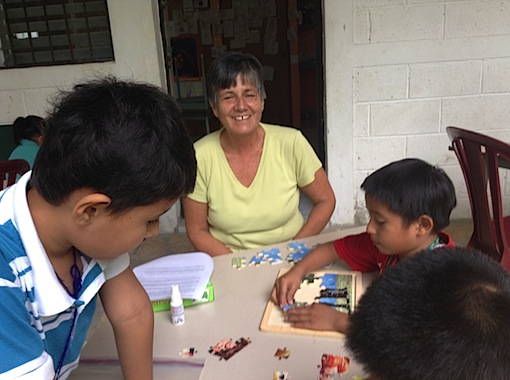 Cecilia came to live in El Remate for a few months in late 2013 and early 2014, and we were very happy to have her join Margo to help with the afternoon program with the kids. Her time and her work with the kids is has been very much appreciated and we are sorry to see her time in the village come to an end. Thank you Cecilia!!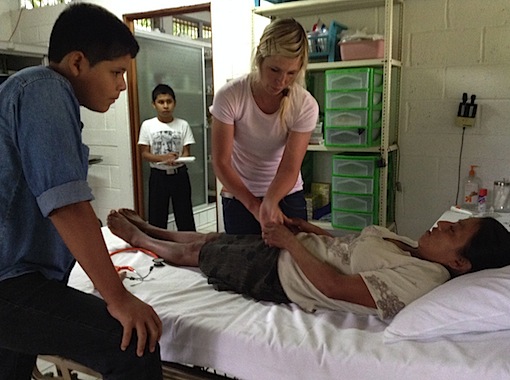 Kirsten, a doctor from Germany, was travelling through the area when she heard about Project Ix-canaan and came to find out if she could help. She was able to spend two days as a volunteer doctor, seeing patients in the Ix-canaan Clinic. THANKS, Kirsten!!