| | |
| --- | --- |
| Another Day in the Jungle | |
---
Welcome to Project Ix-canaan.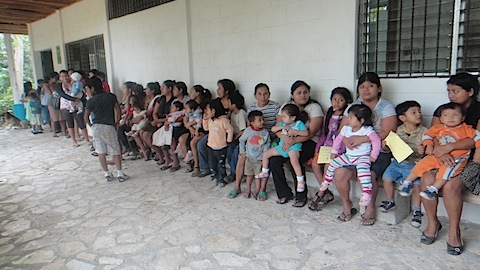 This is the second year for the Well-Baby Clinic run by the students of NC State.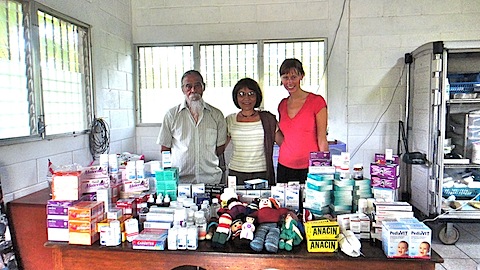 Big Thanks to Cheryl Zvaigzne, a volunteer from Calgary, Alberta, recently arrived with a double medi-pack full of medicines for the Ix-canaan Clinic. Cheryl is working with midwives and mothers through the village Puesto de Salud for the month, and will be doing a presentation on personal health to the 3 schools of the village.
RoseMarie Nielson, of Canadian Blood Services, also from Calgary, volunteered to come down and set up the lab and train a person to use the microscope and various other testing strips and devices.
Floridalia Mazariego, our clinic staff person, has rapidly caught on to the procedures and shows strong abilities in this area.
Here Floridalia practices preparing a sample of blood for viewing under the microscope.