| | |
| --- | --- |
| Another Day in the Jungle | |
---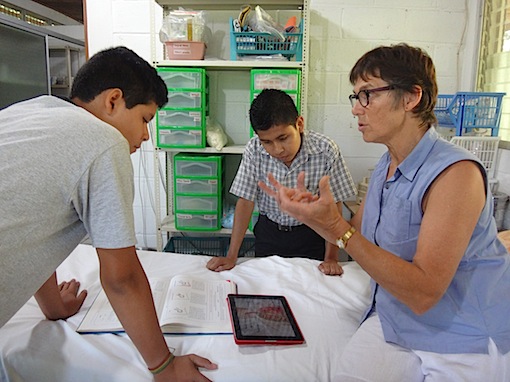 Patricia teaches a medical technique to translator Jose (left) and clinic worker Marvin.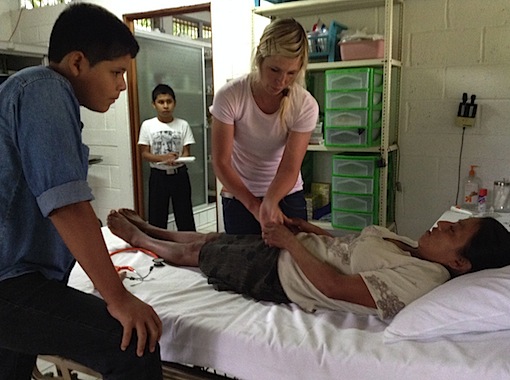 Kirsten, a doctor from Germany, was travelling through the area when she heard about Project Ix-canaan and came to find out if she could help. She was able to spend two days as a volunteer doctor, seeing patients in the Ix-canaan Clinic. THANKS, Kirsten!!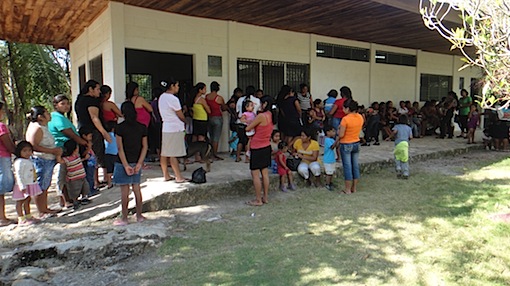 Mothers and babies were lined up in front of the Ix-canaan Clinic well before the 9 a.m. starting time for the Well-Baby Clinic, another of the projects of the students of North Carolina State.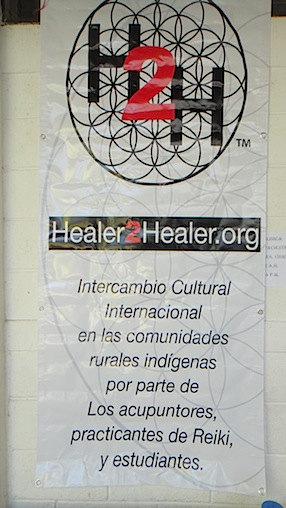 Project Ix-canaan recently hosted Healer 2 Healer, a group based in New York, who held an Acupuncture Clinic for the village and surrounding areas, and Training sessions for a group of indigenous healers and midwives from southern Guatemala.