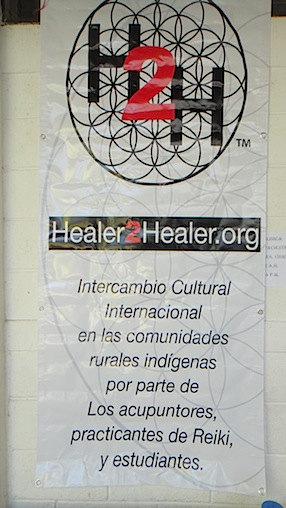 Project Ix-canaan recently hosted Healer 2 Healer, a group based in New York, who held an Acupuncture Clinic for the village and surrounding areas, and Training sessions for a group of indigenous healers and midwives from southern Guatemala.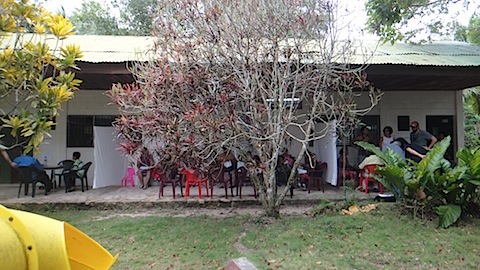 For the 4 days of the clinic, the corridor of the building was divided off into three sections … the first for intake, the second for waiting, and the third as a "Reiki room".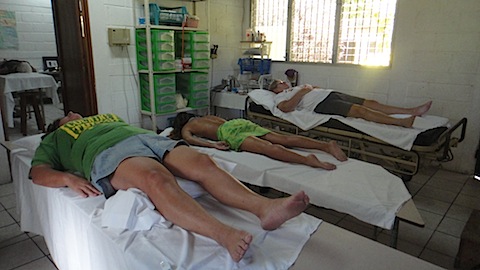 And the three rooms inside the clinic were set up for treatments for several people at once.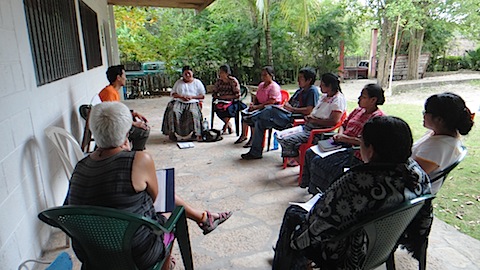 On the other side of the yard, the group of healers from Southern Guatemala met with trainer Rik Lim to learn more about acupuncture and reiki techniques to help them in their own practices.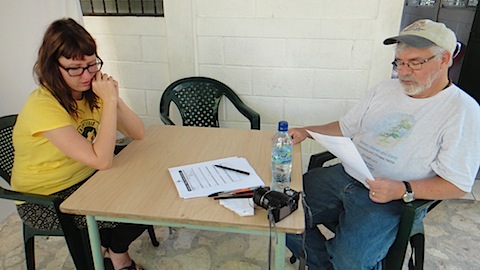 Tom Nash, another trainer with the group, was also in charge of patient intake.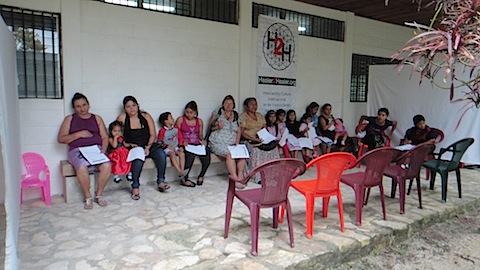 Those who were waiting were given information as well as a form to fill out.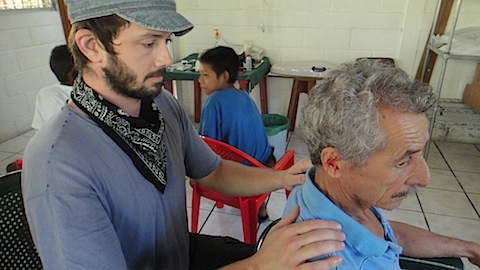 And volunteers gave reiki treatments to those who were in line.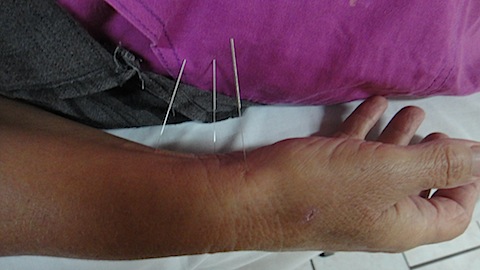 The volunteers treated patients using a variety of techniques. Most people received a treatment with needles.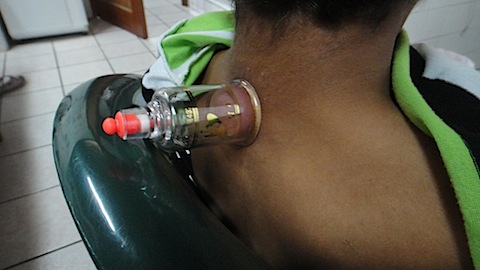 Some patients received a treatment known as "cupping".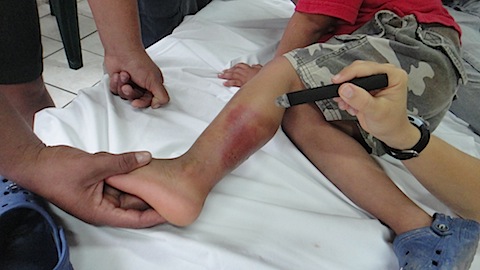 While others received a treatment with this burning stick.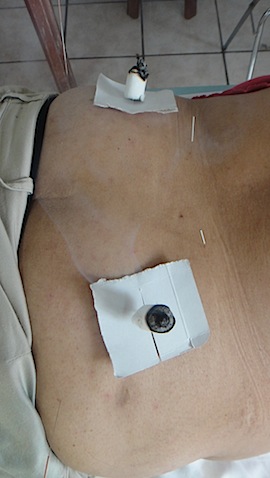 This treatment uses burning sticks with acupuncture needles.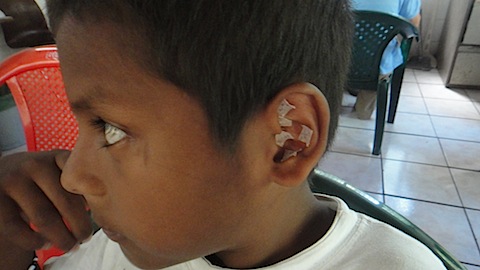 This child has a series of pressure sensitive "buds" in his ears.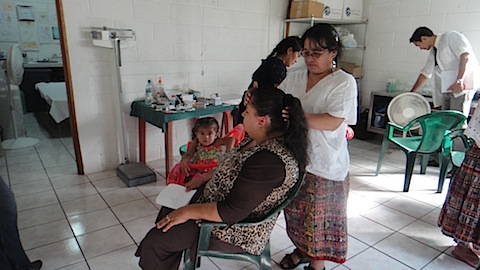 In the afternoons, the healers from southern Guatemala were able to practice the new reiki and acupuncture techniques that they were learning.
No Comments
RSS feed for comments on this post.
---